Skip to main content
It looks like you're using Internet Explorer 11 or older. This website works best with modern browsers such as the latest versions of Chrome, Firefox, Safari, and Edge. If you continue with this browser, you may see unexpected results.
Contents Alerts & Current Awareness
The library offers an email current awareness service to keep you up-to-date with the most recent publications and developments in your field.
Search our Library Catalogue or yellow Search Box (use the Find Journal option) to help you find your journals of interest - More info...
Please don't hesitate to contact us if you require assistance in customising your alerts
Library Alerting & Current Awareness Services
Topic Search Alerts - Receive email alerts when new articles are published that match your areas of interest - keep up with developments in specific areas for clinical or research purposes.
Other Types of Current Awareness Alerts
Conference Alerts - be notified of upcoming conferences in your field
Citation Alerts - be notified when a relevant paper is cited
Search for the paper you are interested in.
Click the 'cited by' link under the article summary
Click the 'Create Alert' button in the filter option on the left hand side
Your can also set up author alerts
Clinical Trials
Register and log in to register to receive alerts for new clinical trials registered with ANZCTR.
RSS Feeds - a news service for databases, blogs and journals.
​Evidence Alerts
​Healthcare IT News
Barwon Health Research Newsletter
BrowZine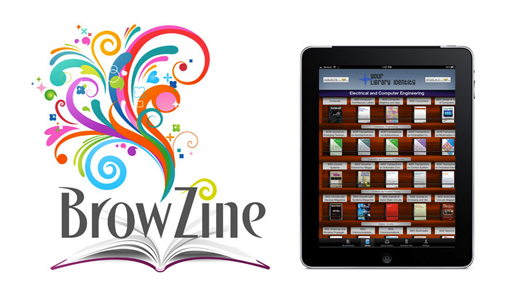 Browzine (Web / iPad, iPhone / Android) allows you to follow your favourite ejournals:
Create a personal bookshelf of favourite journals
Easily read complete scholarly journals in a format that is optimized for tablet devices
Receive device notification when new issues of journals are published
Build reading lists of articles with durable links
Export citations
How to get started
From your computer:
Access BrowZine by going to https://browzine.com
If you are offsite, you will be prompted initially to select your library (Barwon Health Library) and then sign in with your library member number and password
From your mobile device:
Download BrowZine from your App Store
Open the app and select Barwon Health Library from the list
Sign in with your Library member number and password
Create a Browzine account to add journals to the Bookshelf. This will also allow you to see when new articles are available
Read by QxMD
Read by QXMD (Web / iOS / Android) allows you to follow your favourite ejournals along with keywords and topics:
One tap access to full text PDFs provided by the library
Annotate and save PDFs
Get alerts from your favourite journals, keywords or collections (e.g. top EM Articles 2020)
View recommended and trending articles for your specialty
Share and comment on articles
How to get started
Download Read by QxMD, or search for it in your App Store
Click on Get Started if you don't have an account. The app will walk you through various preferences (which can always be changed later) followed by a registration process
In the Settings area (3 horizontal lines), go to Institutional Access, click on the + icon, find Barwon Health, select Automatic login and then enter your library member number (which is your payroll number) and library password. This will provide access to full text subscribed content in the app. If you don't have a library account you can register here
In addition to the app, you can also access Read on the web
More of what Read offers, a Read vs BrowZine comparison, and Read Help